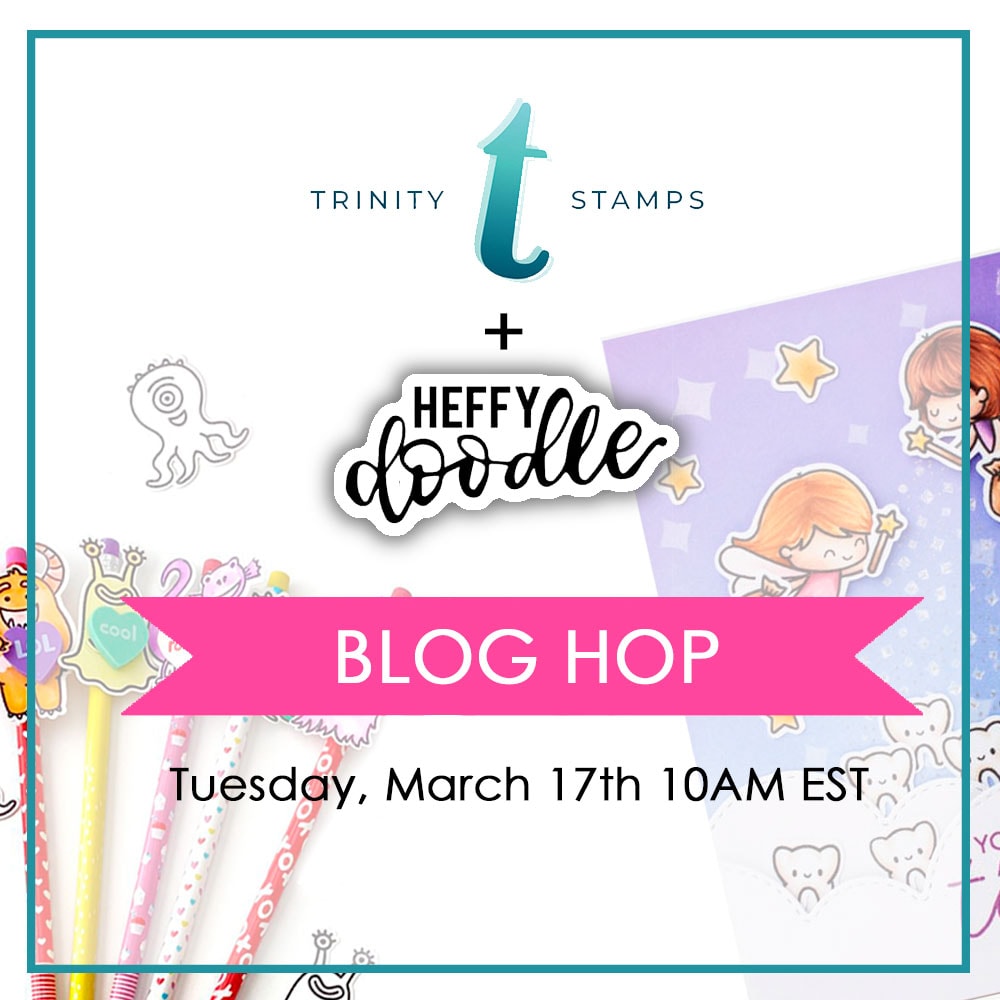 Hi, crafty friends! Today I'm excited to share a project I made for the very fun Heffy Doodle and Trinity Stamps collab. We had so much fun working together to create some fun projects, and I think you'll enjoy them! Here's a look at my first card.
I used the super adorable Crafters Heart stamp set from Trinity along with Unbearable Without You and Quill You Be Mine stamps from Heffy Doodle. It was so fun to color in all these images in the Crafters Heart image. What a fun set for us crafty peeps!
My next card was made using a super fun stencil from Trinity called Heartburst. I used the cute girl stamp from Trinity with the Quack Me Up stamps.
Love this sweet little scene! Alright. Now for some fun 😀 Leave comments along the blog hop to enter yourself for a chance to win a gift card to either Heffy Doodle or Trinity stamps! Winner will be randomly chosen and announce Tuesday, March 24th. Here's the list of stops to make sure you catch them all!
Heffy Doodle Blog
Tallie Clewley
Katie Brooks
Olga Mezentseva
Christine Burillo-Kirch
Cassie Trask
Brenda Novel Noelke
Cassie Tezak <—– You are here!
Amanda Wilcox
Jessica Frost-Ballas
Jeannie Lieu
Trinity Stamps
Thanks so much for stopping by today! I hope you enjoyed my cards and got some inspiration from the hop! I hope you're all having a great day, and I'll see you again soon with another card!